Writing Made Fun
Each year in June for the past 11 years, the lab has had a writing retreat at Cindy Berg's home. Collaborators from across the country fly in (e.g., Drs. Deborah Wiebe, and Debbie Palmer) for the 3-day event. Faculty, graduate students, and undergraduates are organized in teams around specific writing projects.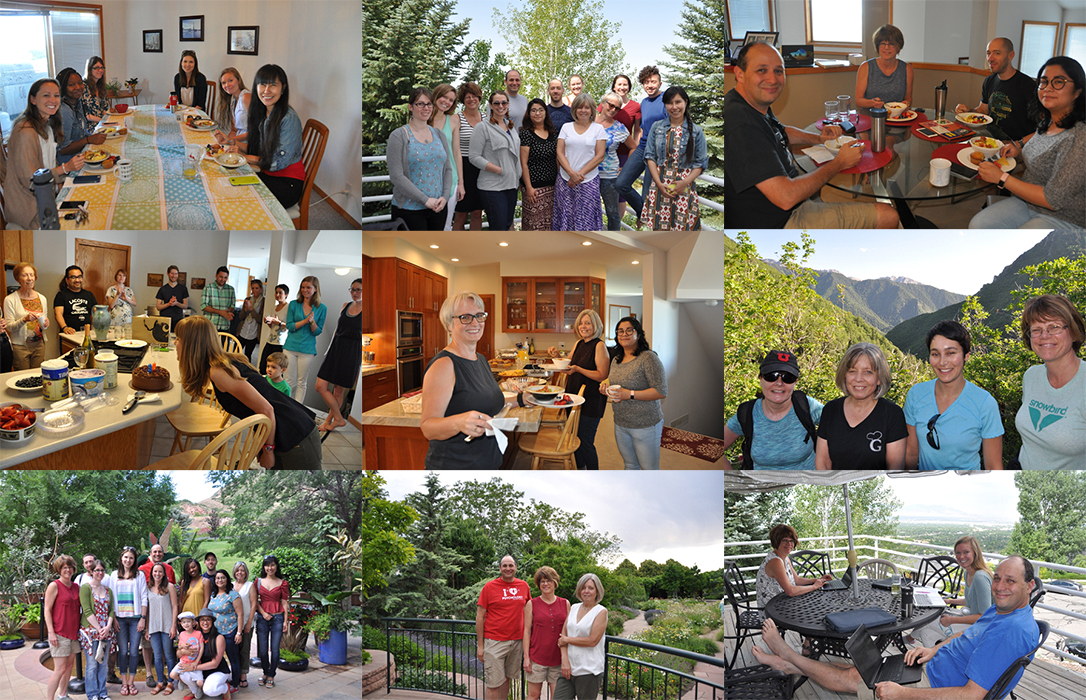 The writing retreats allow the lab to work on multiple writing projects at various phases of completion (full drafts, partial drafts, ideas in progress). Our on-call statistician, Dr. Jon Butner assists with numerous state of the art statistical projects such as mediational HLM, latent class analysis, and SEM. Evenings find us trying some gourmet cooking or taking a hike in the beautiful Wasatch Mountains.
Each year the lab sends out multiple papers completed or started at the writing retreat (one year we submitted two manuscripts the week after the retreat). The retreat provides a high paced, intellectually stimulating, and exciting alternative to the typical lonely and solitary writing experiences.